Alpha Enviro Tech is a Full-service energy-efficient home improvement company with a broad range of expertise including roofing, windows, painting, air conditioning and much more.
We service all of California and look forward to ensuring your home is best suited for all your needs at the most affordable price, energy-efficient and more importantly long term savings.
The People that Make the Difference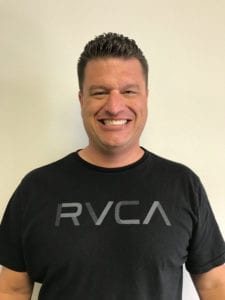 John began his venture in the construction industry at the young age of 18. Specializing in Home Improvement for the last 14 years, he has educated and grown to be very knowledgeable and recognized in the industry.
The passion that you can see in John when he gets to talk about the ins and outs of the installation process is a testimony in itself that he loves his job. Being surrounded by women, his wife, and four daughters, John has achieved the ability to seem like a family when he is around.
His responsiveness and ability to explain the construction process is comforting when making improvements to your home.
Mike often refers to himself as an "old fashioned Minnesota farm boy". Moving from rural Minnesota to southern California as a teenager, he quickly adapted to the southern California lifestyle of "sun and surf." After graduating from college, he embarked on a successful 40-year corporate career and retired as a senior-level executive. Not yet ready for the recliner, or playing golf all day.
Mike stumbled into the Home Improvement Industry and unexpectedly found a new career. "I get out of the house every day, meet interesting people, and help them improve their home. Can't call it to work, when you having this much fun." Mike lives in Huntington Beach with his wife of 34 years.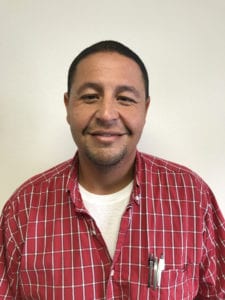 Andy got into Home Improvement when he was 16 years old. His father started him off in windows and energy-efficient paint and his knowledge and passion have only grown from there.
He is intrigued by the challenge of finding the best deals to help homeowners improve their homes. Homeowners often describe an appointment with Andy like having a family member over for dinner.
He personifies Alpha Enviro Tech's goal of helping a customer feel welcome, comfortable and informed from start to finish.
With many years of experience and a family of his own, Andy loves to guide and assist each project with the satisfaction that he helped someone enhance their love for their home.
Jessica started helping customers at her mother's work when she was 11 years old. From there she grew a dedication to helping others.
Also being a big sister to 6 siblings, multi-tasking and attentiveness are second nature.
With a welcoming voice and commitment to making sure homeowners are eased and informed throughout their time with Alpha Enviro Tech, she will make each customer not only comfortable with the process, but happy they chose Alpha Enviro Tech as their personal construction company.